Modern Hero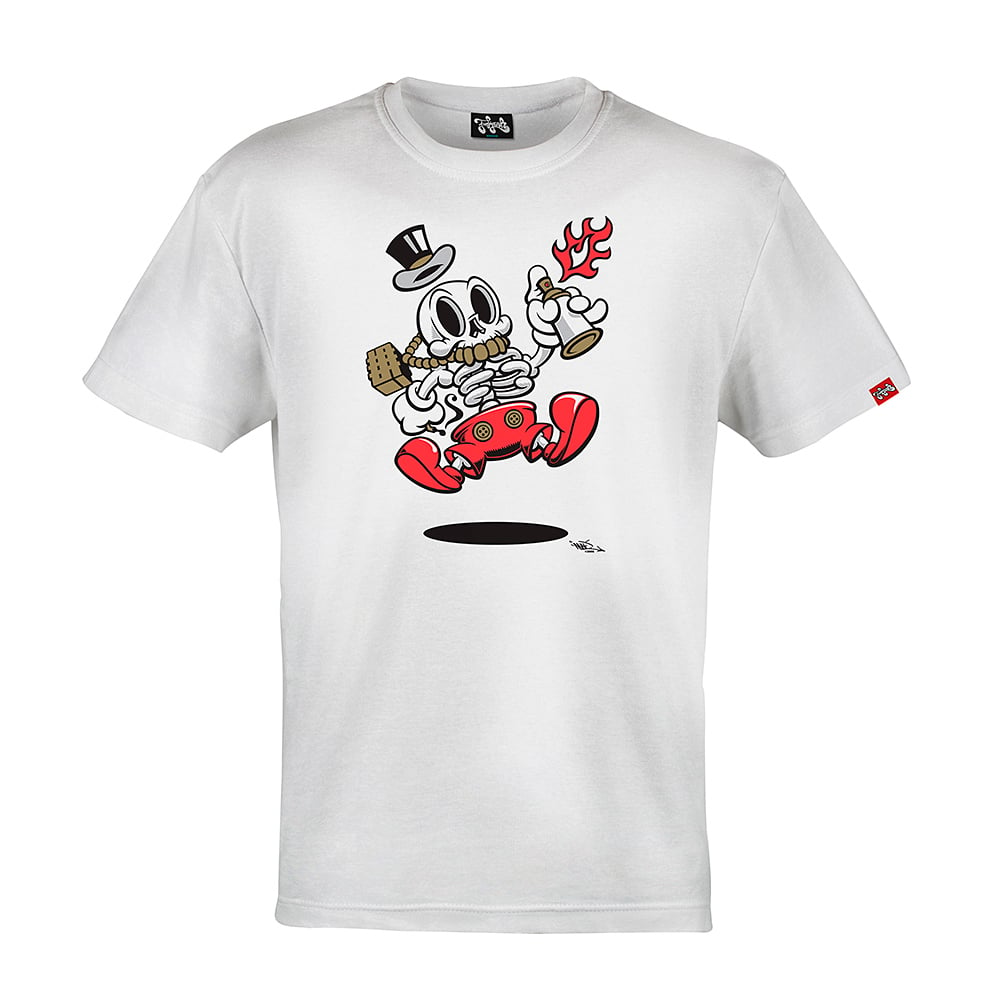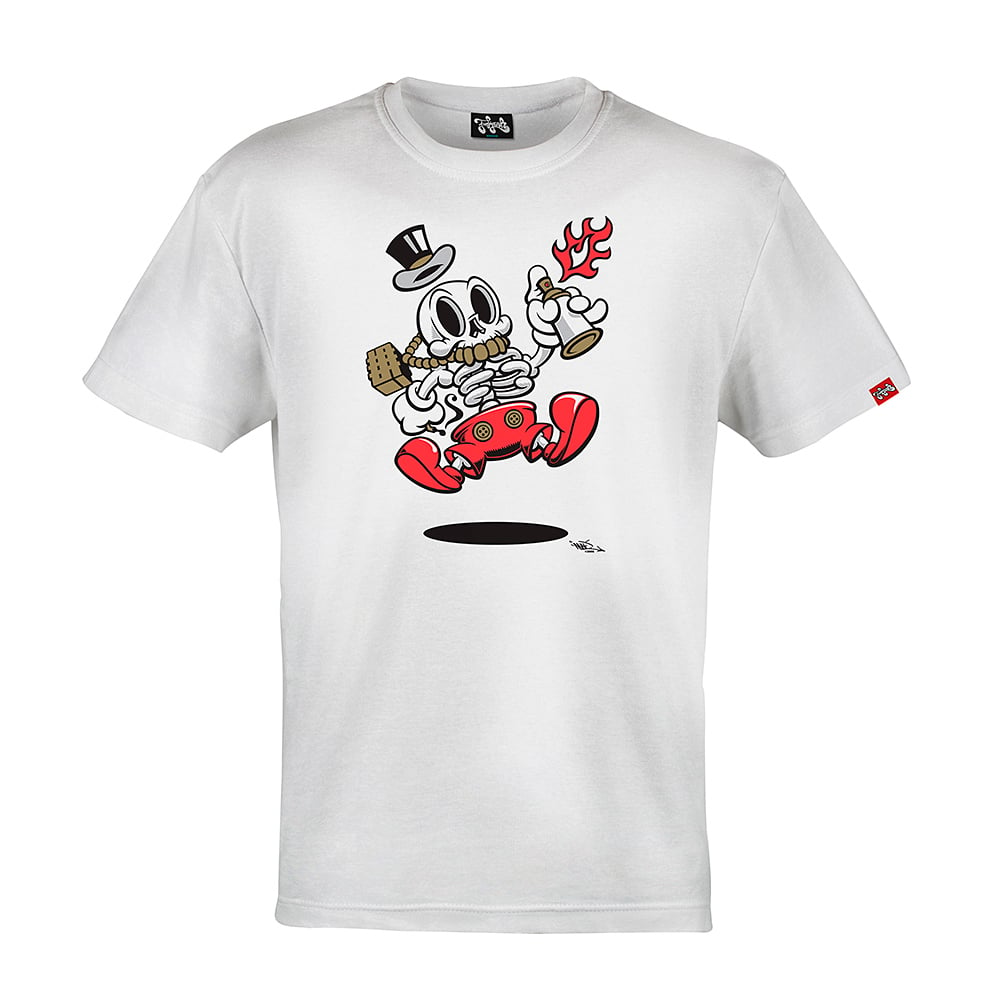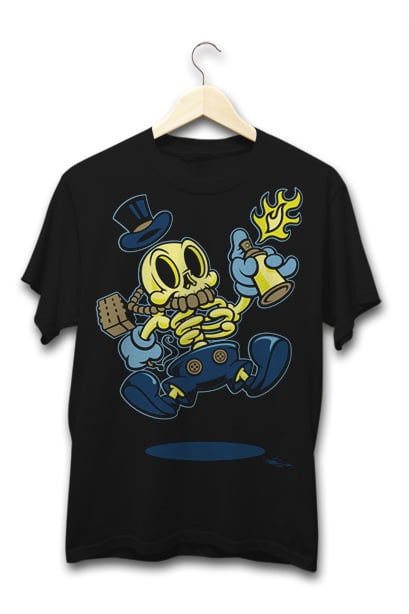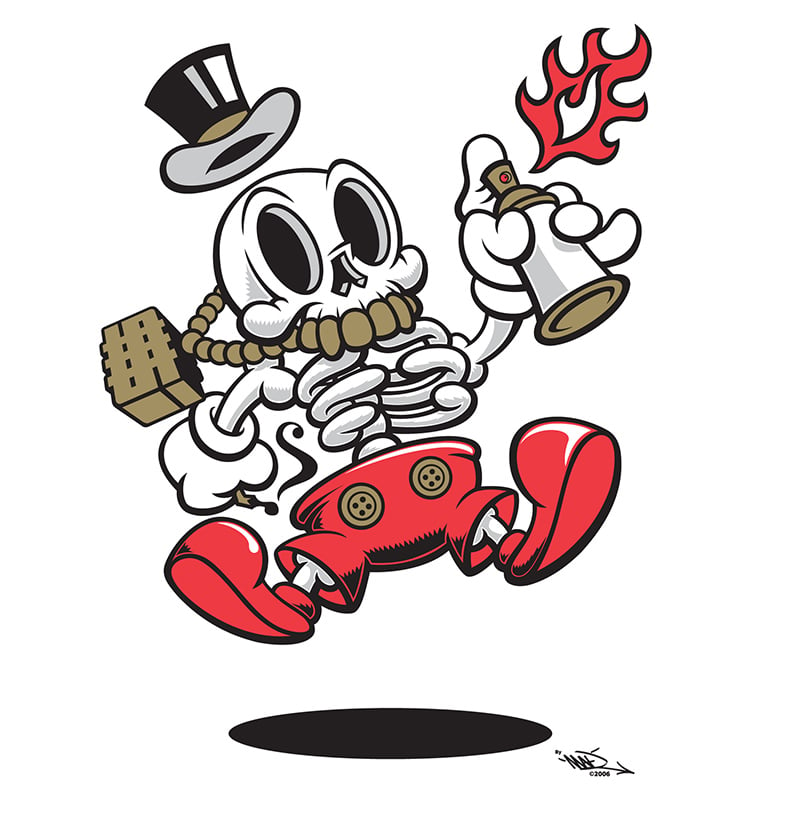 No more heroes anymore, you say? Well, these days it's hard to find a good hero. Superman has left the building. Perhaps our last best chance at a decent future are the grafitti artists worldwide, and so the ghoul depicted on this shirt carries paint and a fork, demanding that we wake up.
Modern Hero seems to evaluate the style of which a modern hero would represent themselves. Let's face it, spiderman, batman, superman… all the "mans" are getting old and whilst a skeleton is in a more decayed state perhaps this is the direction that future heroes will take. Necromancy aside, the design is extremely bold and features elements which relate it to graffiti and hip hop culture, without making it inaccessible as a design to those that might not appreciate the culture as much as others. Need I mention this one also glows in the dark?
There are only so many sprayers who are skeletons and still manage to look adorable. Our Modern Hero is one of them. Every night, he is embellishing the city with his unique tags and throwups (at least, he thinks he is embellishing it, so do not discourage him. He is still learning).
Exclusive Mad print, Modern Hero.