Last taxi out of hell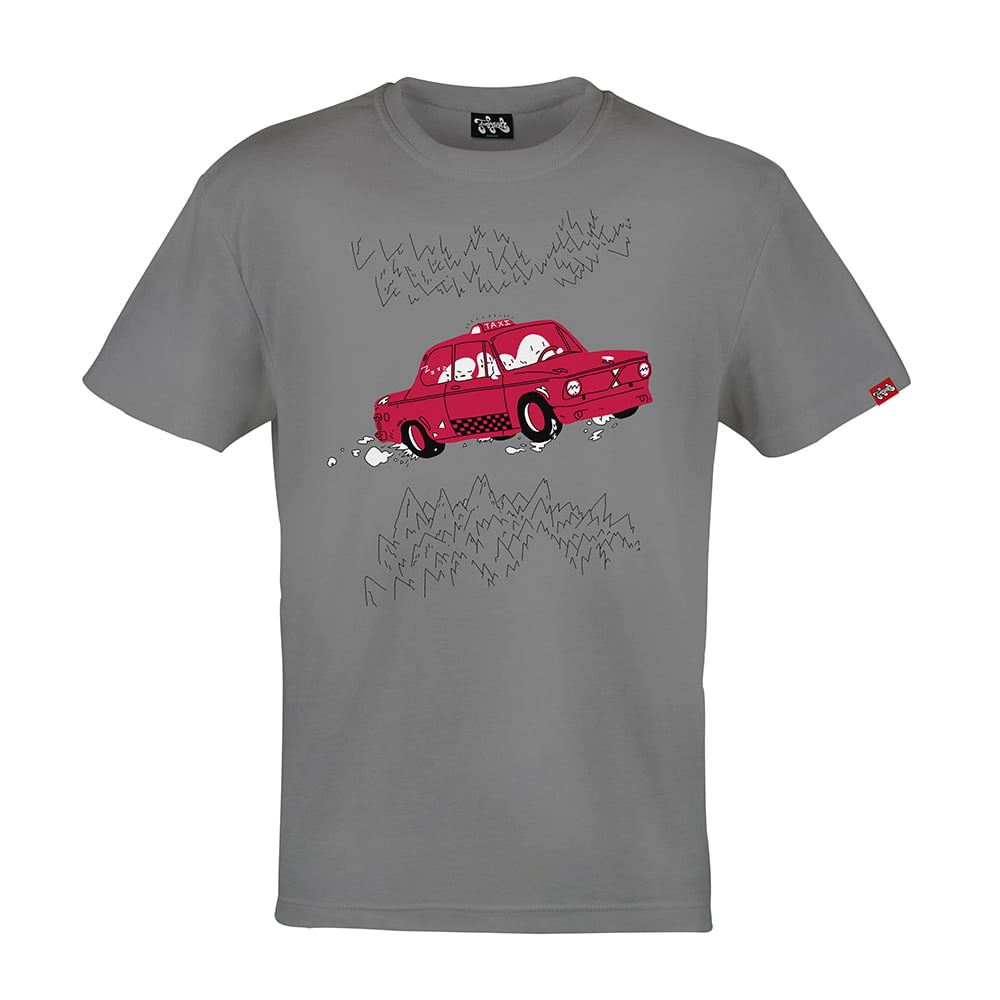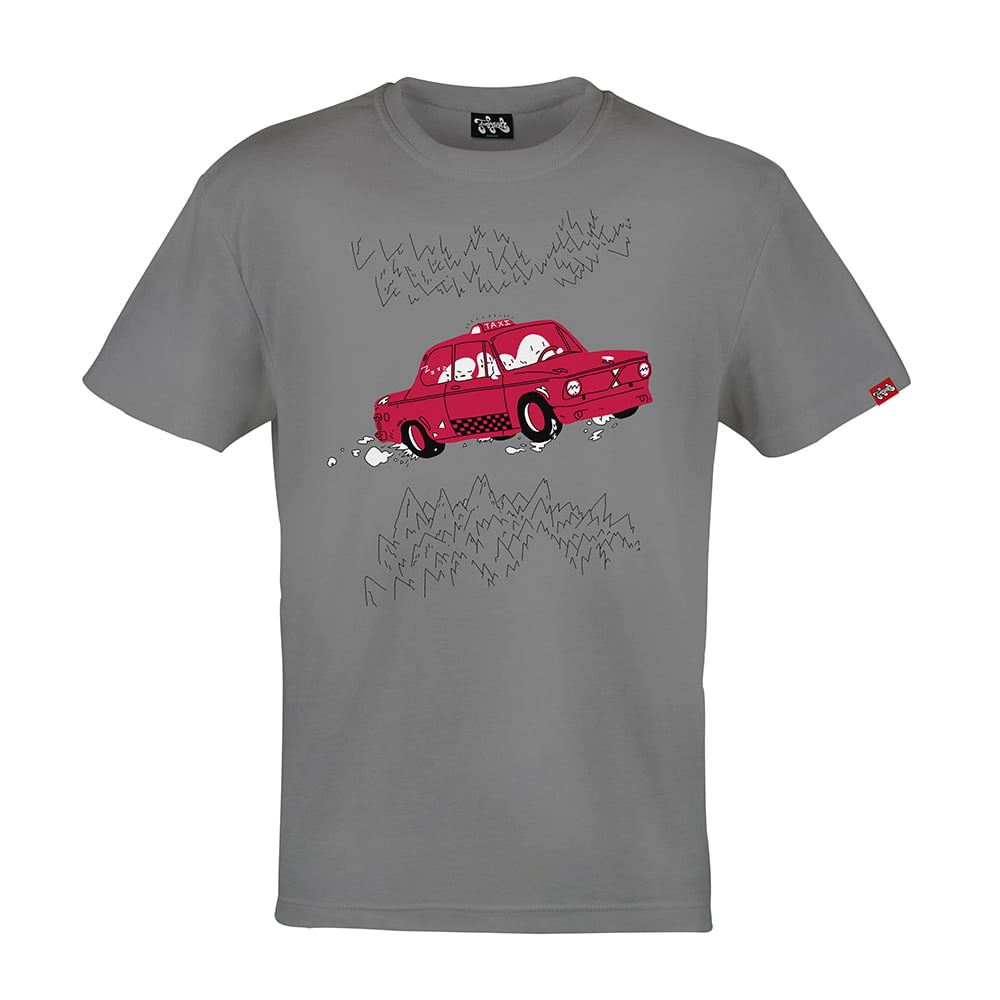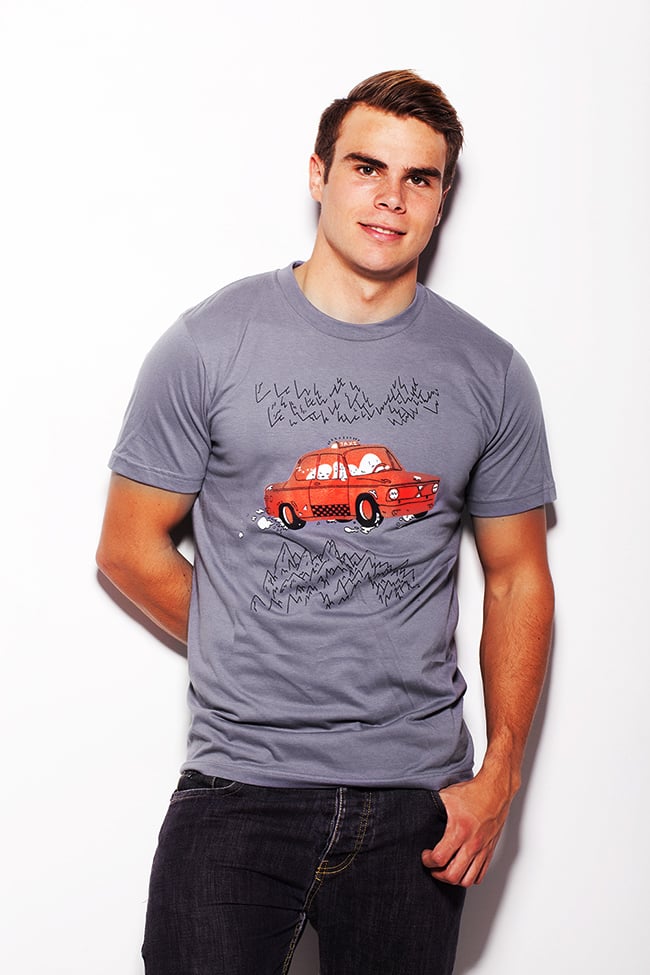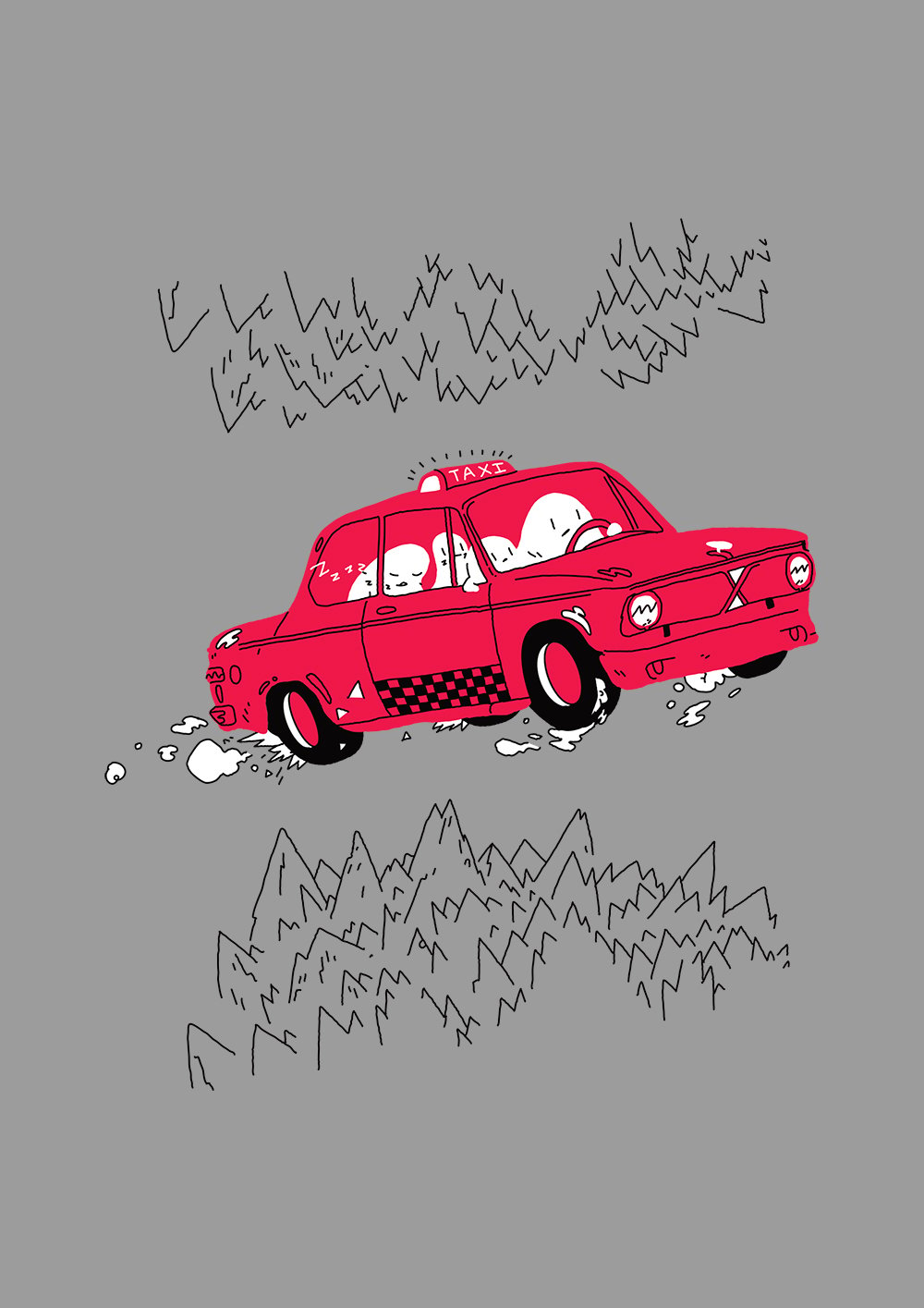 If there is one place you don't want to get strainded in, it's HELL. More crowded than downtown Manhatten flagging down a cab is almost impossible, and getting out of the traffic is even harder. Come on a ride with this car load of ghost as they burn rubber and high tail it out the depths of hell. Blazing a trail through the razor edge mountatins and back into the light. It is sure to be ride you won't soon forget.
Part of our Autumn / Winter 2014 collection range of tee's, design by Joshua Agerstrand.
Printed on American Apparel, made of 100% fine ring-spun combed cotton, this lightweight fine jersey is exceptionally smooth and tight-knit.
Includes woven label, hem tag, polybagged and free stickers!