Inner Demons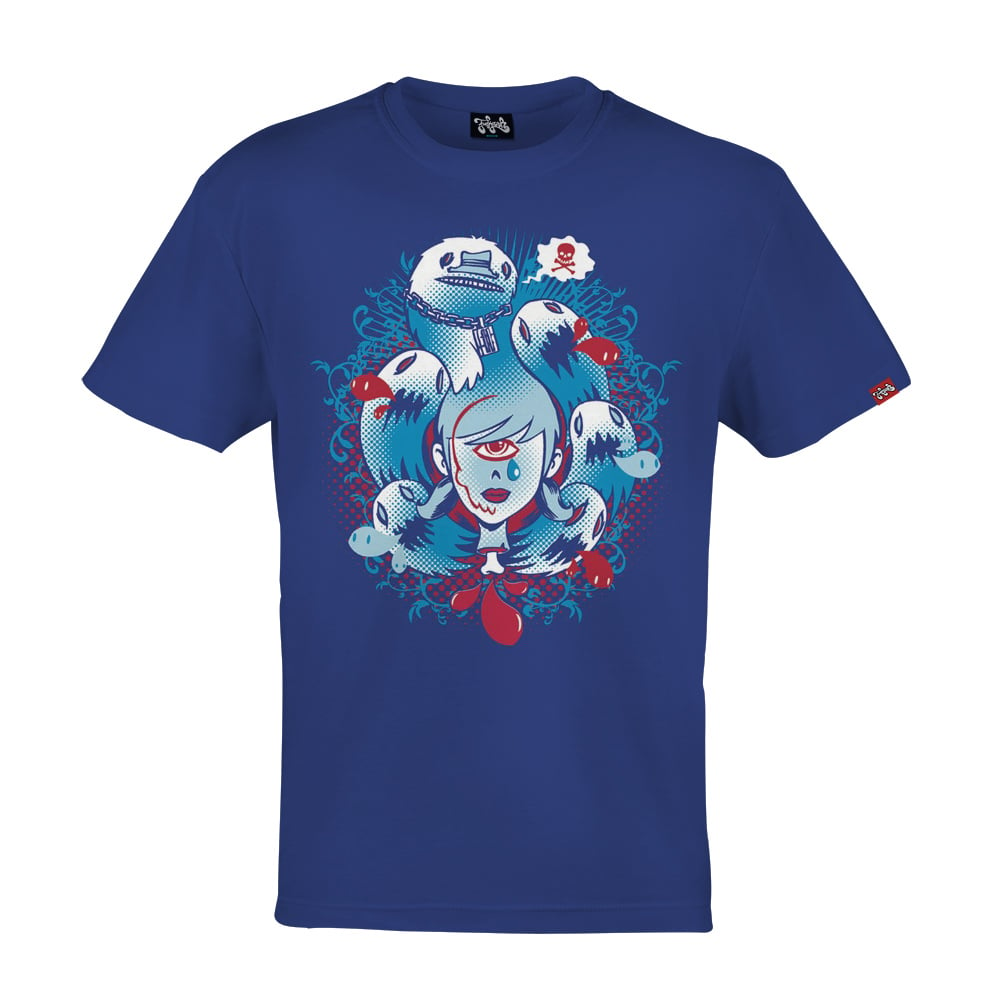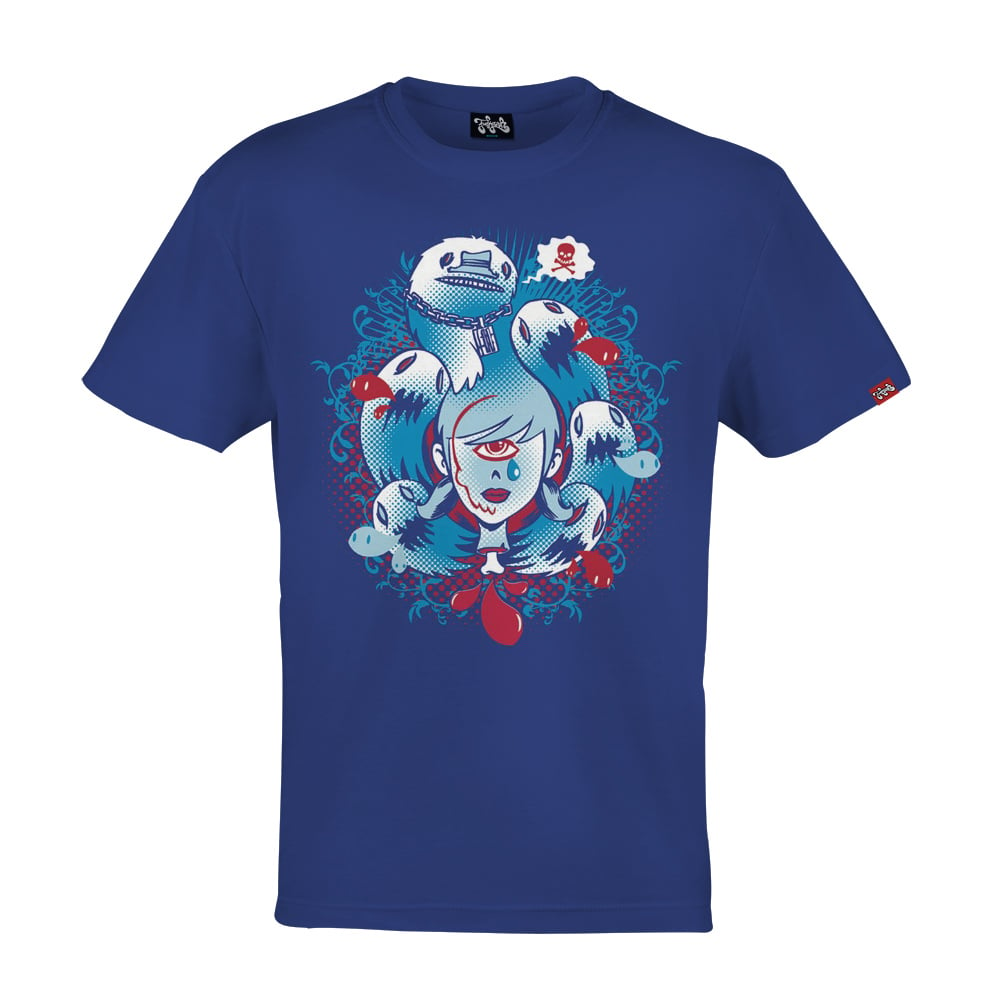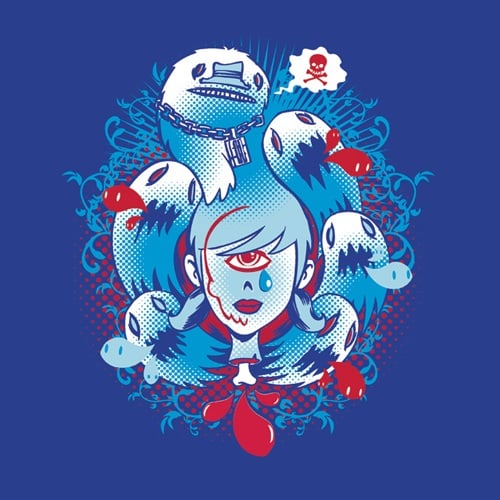 Artist Statement:

It all started with the cyclops girl. One-eyed creatures are a constant subject of my drawings so the girl's head was the first thing I designed.

My idea was to do a piece that was "colourful" but sad at the same time. It was supposed to be a composition of ghosts representing hidden demons like regrets, past loves and stuff like that but with a monster on top representing greed and talking about death. (Death is also hidden on the girl's face.)
All of the monsters came up to give the girl's head a sort of frame and to keep the design in a circular shape. Colour choices were made to keep the "sufferance" so I picked blues (for sadness) and red (for blood, representing the pain brought by "inner demons").


Printed with soft-hand plastisol inks, for a smooth and thin print. 

Printed on fashion-fit, soft %100 cotton, American Apparel brand shirts. Made in the USA, sweatshop free.
Comes with free BRC sticker pack!