Blackrock Collective Card Deck v2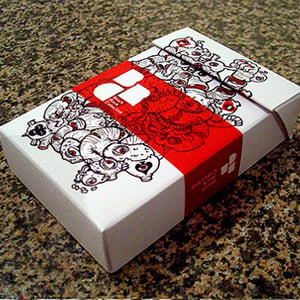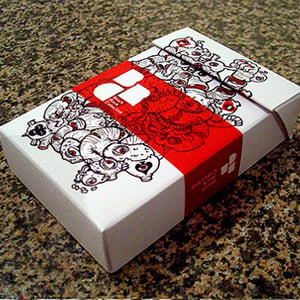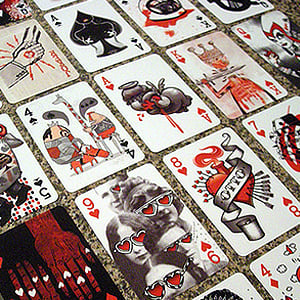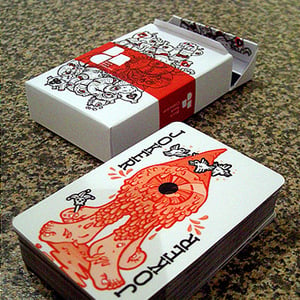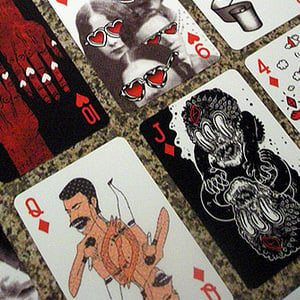 I hear you asking, "What is this I see before me? Playing cards, or 54 little pieces of art?"
(Ok, so we borrowed the same pitch as our first deck!)
But this is another beautiful deck, lovingly created by over 30 artists of the Black Rock Collective.
The feel, overall brilliantly printed card size and box design are the same as the first deck. As is the varied styles (and nationalities) of the BRC. What IS different about this deck (ingeniously named 'Version 2') is the limited palette of classic Black, White and Red. Almost every mix of these three colours artistically designed for your card playing pleasure.
We hope you enjoy it, and if you don't have the first deck, shame on you!.. so snap one of those up today too!
Maximum 2 per customer.