Blackrock Collective Card Deck v3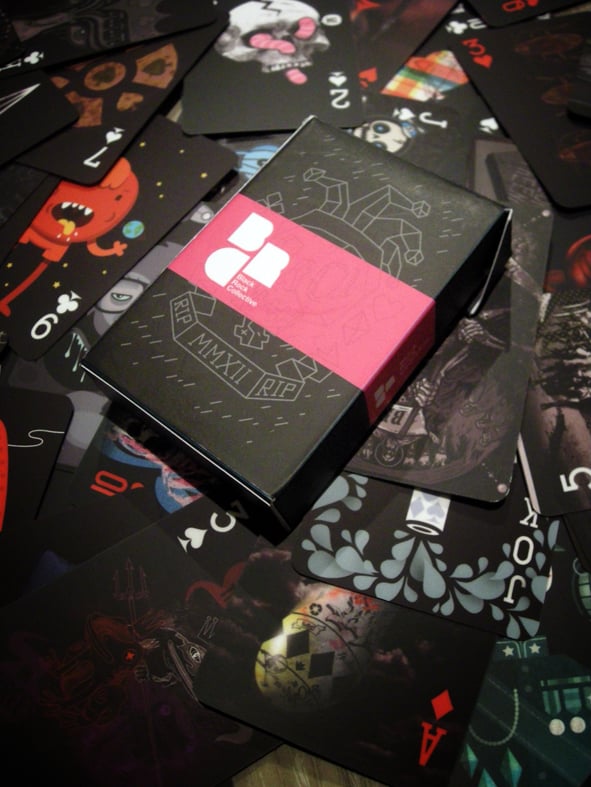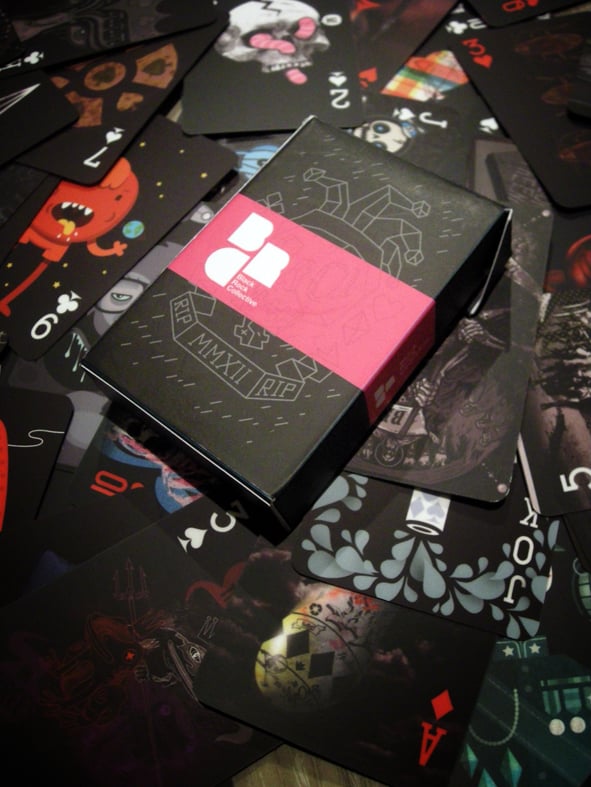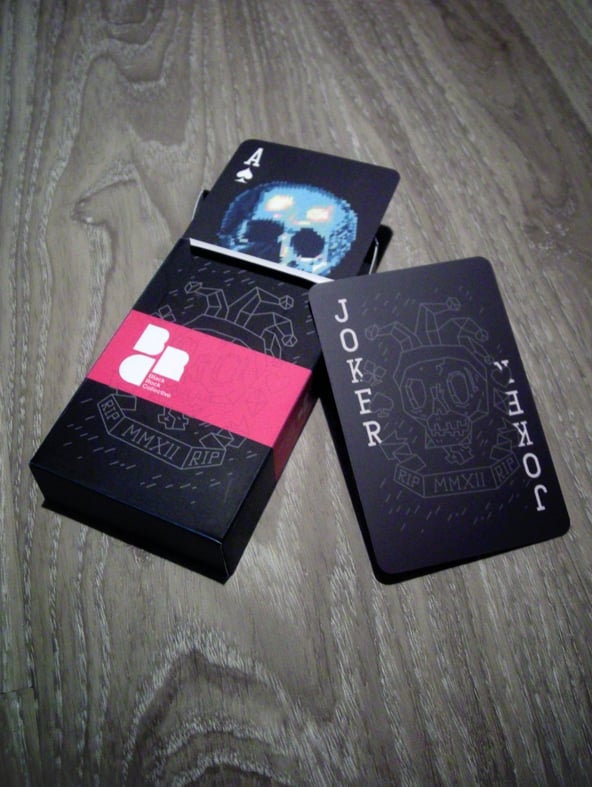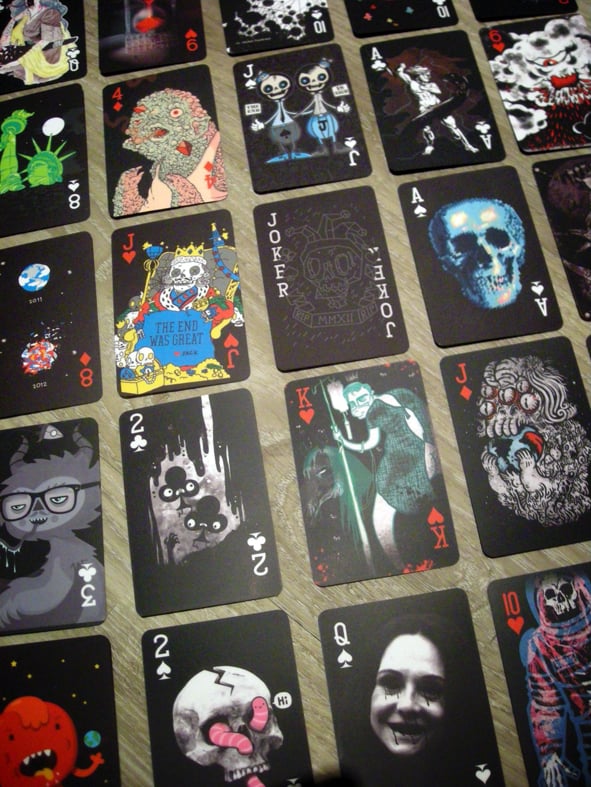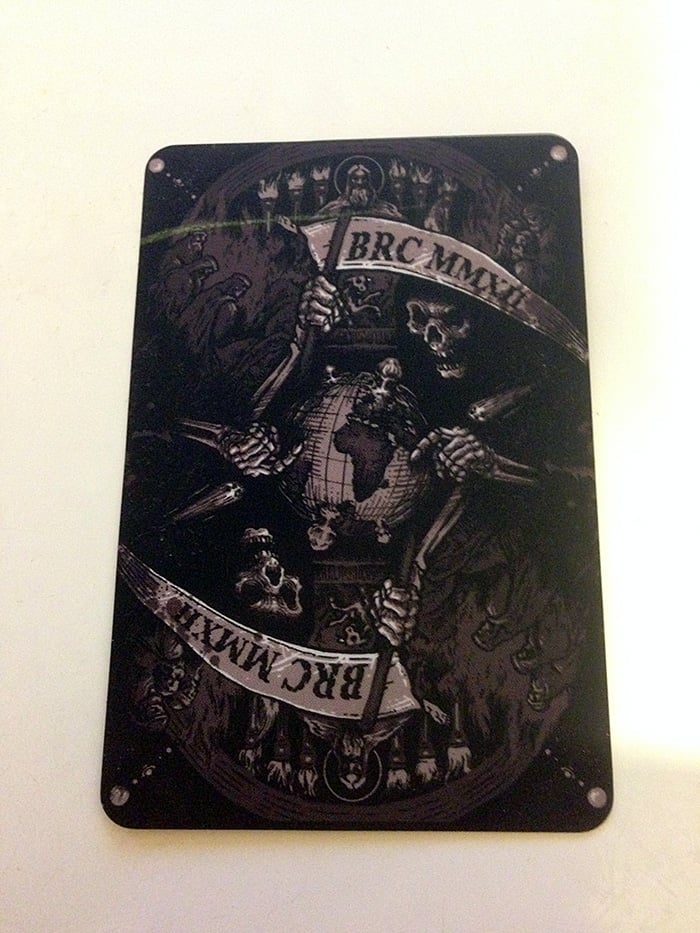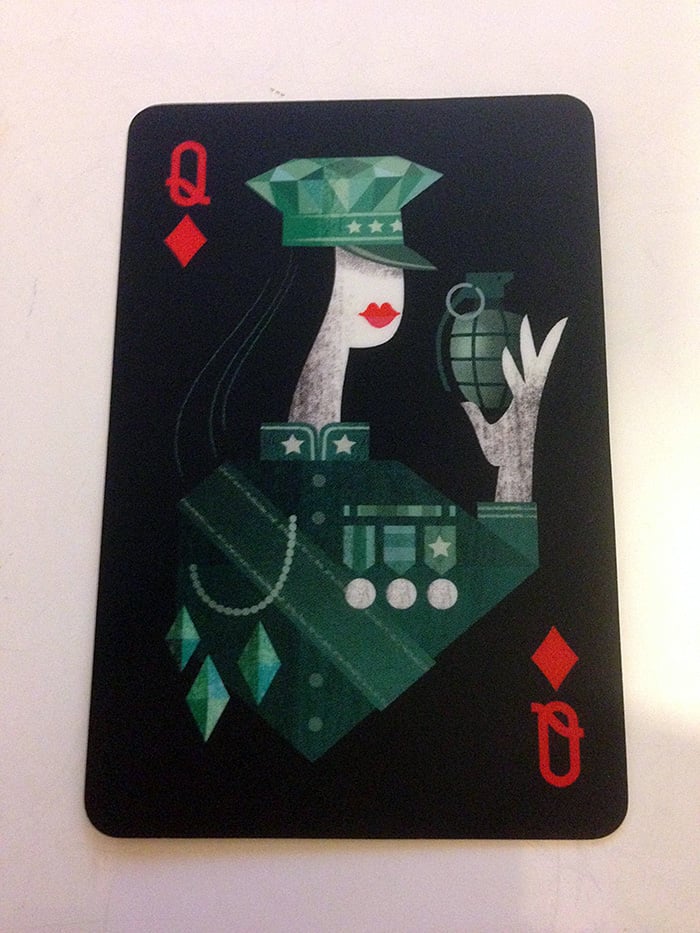 I hear you asking, "What is this I see before me? Playing cards, or 54 little pieces of art?"
I know, I know..this is the same opening line as the first two (and award winning) BRC card decks. But this deck is completely different to it's first two predecessors.
The Black Rock Collective hurried to get this deck out as the end of the world was, according to it's sources, the year 2012, right??
This beautiful deck, with artworks of mass destruction lovingly created by 30 artists of the BRC, pays homage to all those various myths, legends and conspiracy theories about how our little blue planet might meet its demise. Each artists, some more than once, has interpreted the end of the world differently. There's horsemen, meteors, floods, pandemics, and more than one skull in this deck.
As always, the styles are as varied as the BRC's nationalities. What IS different about this deck (masterfully named 'Version 3') is that every BRC artists started with a completely black background, with the black suits reversed out in white.
We hope you enjoy our 3rd deck, and if you don't have the first two decks, go buy them NOW and make your set complete.
Available only here on Funkrush as an exclusive!